Le Solitarian, Jaypee Sports City, Yamuna E-Way
Key Highlights
Project Highlights
Mass Transit Developments
Dear Friends,
I am pleased to introduce the award winning Indian Petroleum Society Housing (IPESAS) scheme, which will help you save lacs of Rupees,in luxurious enviorement.This is being developed opposite F-1Track, in Delhi NCR. The salient features are as follows:



Awards-

Best Project Award by Builder Council of India.
Zee Group World Achiever's Award in Real Estate Category

As you all are aware that to get best Construction Quality Control, regular Quality Checkup is required and therefore the Society along with Developer has made latest Engineering Laboratory at Site. You would be pleased to note that this has been certified as ISO 9001:2008, which confirms that the quality check conducted by this Laboratory will be the best, thereby Guaranteeing Best Construction quality of Flats. Click for photos of QC Lab
The construction has already started and kindly check the following link to see current Construction view. Click for construction pics
The 2/3 BHK Sample apartments are ready. Kindly view the virtual tour link to see 2/3 BHK virtual flat.
Further note that SBI is financing our members and has offered special scheme of discounted interest rates, which will help our esteem members save lacs of rupees in interest payment.please check links. State Bank of India approval
Views of our few esteem Members / Dignitaries including Mr. G C Katiyar, Executive Director, Mumbai, ONGC etc., on the project, can be seen on the following link. Mr. G C Katiyar, ED, ONGC.
Assessment note issued by Honorary Secretary, Coal Mining Officers Association of India, (viz. CMOAI-an association of Coal India Officers) & Indian Mines Manager Association, ( viz IMMA-an association of Mining Engineers), which is advising their members to invest in this project as they are anticipating 100% appreciation to happen in 3-4 years of time. https://1drv.ms/b/s!AsJ8D8u6lAiA3kSKMSg9lWeHO2K8
Airport & Metro News
Yamuna Expressway to expand to 8 lanes for Jewar Airport. http://pcb.net.in/blog/2018/07/06/yamuna-e-way-to-expand-to-8-lanes-for-jewar-airport-2/
Eastern Peripheral Expressway, under 1 Km from site already operational. http://pcb.net.in/blog/2018/02/23/epe-the-eastern-peripherial-expressway-around-delhi-ready-for-publicwith-modern-toll-system/
The development of the area is one of the best in Delhi NCR and has following features:

309 meters away from Formula-1(F1) track.
Walking distance of approximately 1.5 KMS from your site is upcoming International Cricket Stadium, which will hold 2017 IPL / International/ Domestic series. Please check News link
Only 17min away from IIT Roorkee, Greater Noida center. News report link
Creation of 1.5 lacs jobs, because of Delhi - Mumbai Industrial Corridor hub is being set up there. Please check DMIC jobs in area
3 current operating Universities opposite our entrance and Bennett Group ( Times of India) has started International University with investment of Rs.600 crores and Central Government First University on Tourism etc., making this area as one of India's Top educational Hub. Please check University news
Our area to become Mobile Manufacturing Hub, Lava & Oppo have been given the permission to setup their units in Yamuna Expressway Area & Greater Noida. http://pcb.net.in/blog/2017/12/29/oppo-lava-get-nod-for-factories-on-yamuna-expressway/
Agreements worth Rs.500 crores executed by State Government with Wipro/ TCS/ Infosys etc., for development of India's Largest Tech City, which is about approximately 3 KMS away from our site. Know more about Corporate investments.
Starting of work on upcoming Fourth international Night Safari, which proposes to make this area as one of the leading entertainment zone in Asia. Please check link Night safari
Authority giving land to leading Electronics MNC'S like Samsung/ LG etc., to make this area as Electronic HUB of Asia. Please check link Electornic hub
In fact, Taiwanese firms ink MoU for electronic cluster in Greater Noida. News report
Jewar Airport, Delhi/NCR's second airport cleared by UP goverment on 7th April 2017. This is only a few minutes drive from our site. Please check link Airport proposal
I am pleased to inform you that Society offer price plus cost of Parking and Power Backup at actuals is the cheapest, thus providing lacs of rupees benefit to ONGCians. Please note that Yamuna authority has launched affordable housing scheme with out any amenities 10 KMS away from our site after crossing local village at price of Rs. 3200/- per Sqft. This obviously has no amenities. Please Compare rates
Our esteem members should get good return on this investment as KPMG has rated Yamuna Expressway project as top 6 in India and Top 100 in world. KPMG Report
Latest project cleared is for a Tram link on expressway to act as a feeder to metro. News report.
Intex to setup Rs.1000 crore plant in Greater Noida. News Link

Sports City Updates

Sole home of IPL in Uttar Pradesh. 40 Year agreement with BCCI for IPL, International & Domestic Matches. Stadium to be ready soon.
Golf Course underconstruction.
5 Acre artifical lake.
Existing Helipad.

We are now launching the Iconic tower with large layouts 222.9 smt (2400 sft) 3 BHK & 404.1smt (4350 sft) 4 BHK, semi-furnished with pool Jacuzzi in each terrace see Iconic tower the rate is Rs.33369.21psmt (Rs3100psft.)

Exclusive rooftop sky gym.
AC in each bedroom and drawing room
Modular Kitchen with chimney & RO filter
Terrace garden & Jacuzzi.
Wardrobes in bedrooms

Below are links to videos showing different developments at IPESAS Site.

To enrol as member of Society one time membership fees is Rs. 5110/ and membership forms can be downloaded from membership-guide.
For any other queries, please feel free to contact undersigned
Team IPESAS
info[dot]ipesas[at]gmail[dot]com
Location benefits of IPESAS Project @ Le Solitarian, Jaypee Sports City
Jaypee Sports City
has the following features
Hosts the Indian F1 Grand Prix. The only such race track in the country.
Walking distance of approximately 1.5 KMS from your site is upcoming International Cricket Stadium, which will hold 2017 IPL / International/ Domestic series. Please check News link
Metro sanctioned to reach Sports City.
Located on the famous Yamuna Expressway, connecting Delhi-Noida-Agra.
Located on the Eastern Peripheral Highway being developed by NHAI to connect Delhi-Ghaziabad-Faridabad-Palwal.
Night Safari, a one of its kind project in India is just opposite to Sports City.
Government Medical College coming up at Gautam Buddh University
Jaypee Sports City is also adjacent to Tech zone and Education Hub. The following institutions are operational-
The entire stretch of Yamuna Expressway is being developed as a affordable housing destination spread over 15kms.
The Greater Noida-Yamuna Expressway region is planned as a green residential area and a travel & tourism hub.The Expo center is now an International venue ,recently hosted the auto show 2014.Many luxury hotel & resorts are coming up on the expressway with a aim to tap the tourist to work in Delhi & visit Taj.Employment opportunity will grow as major IT parks are up comming and Noida is hub of IT industry.
We have shortlisted this project for all these reasons,it presents a great investment opportunity and also a post retirement haven. The Jaypee Sport City is Unique & only premium development of the region. We wish to develop group housing within this complex,getting our members all the benefits of a 5star township without its cost,as ours is a no profit initiative our members can get 1 to 4 bhk apartments at a saving of almost 40%.
For the rate please Contact us.
Features & amenities free for IPESAS members (Click for pics)
JPSI Sports City Layout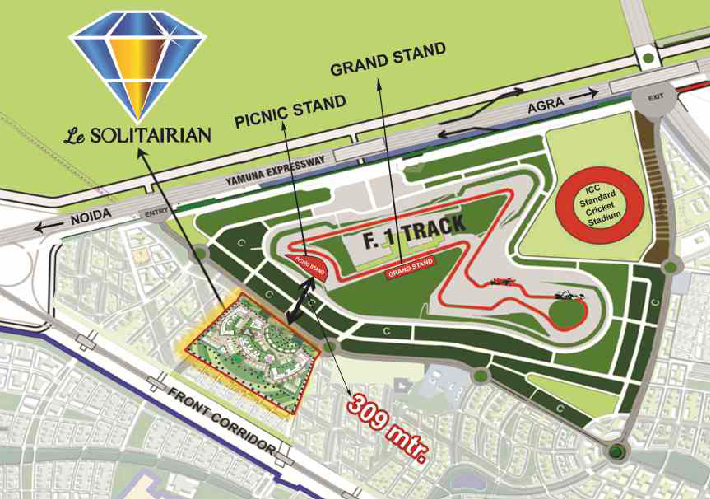 Site & floor Plans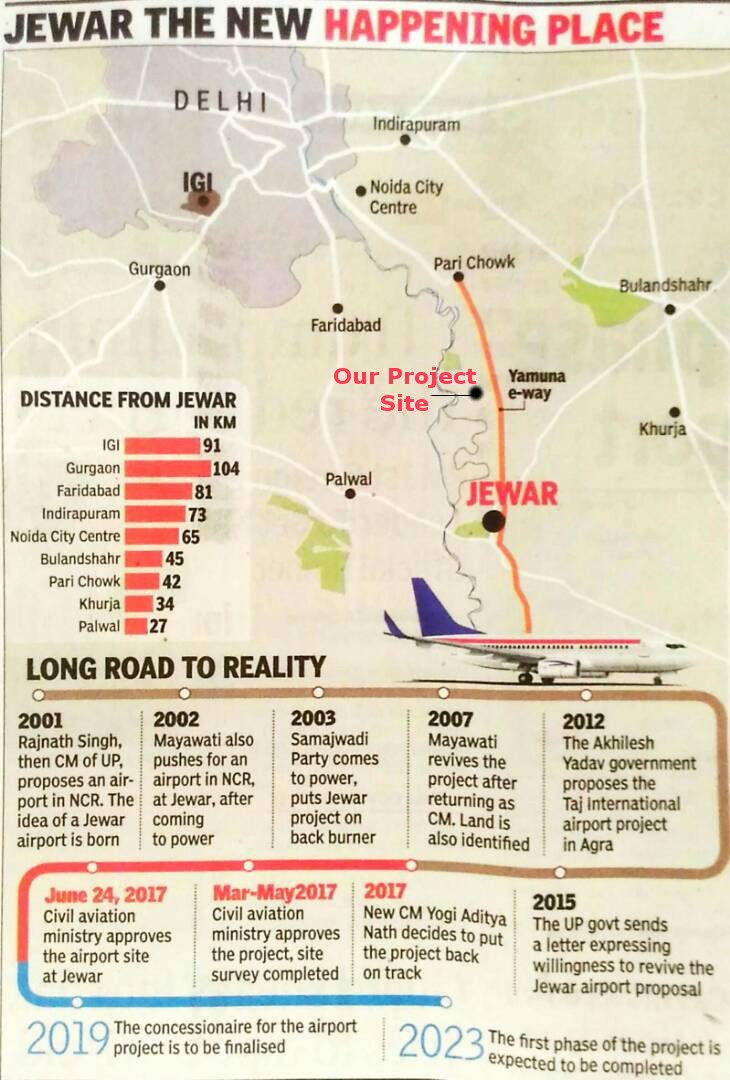 Site & floor Plans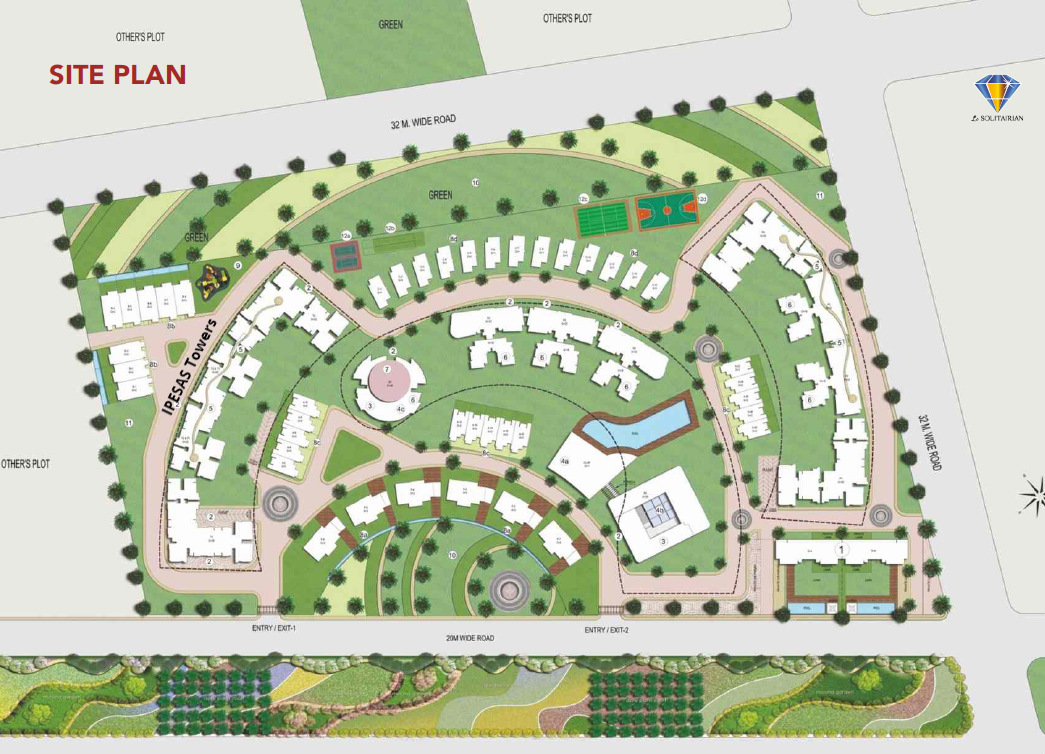 Site Address
Solitarian City, Plot No GH-B1/2
Jaypee Greens Sports City,
Sector 25, SDZ, Yamuna Expressway
Gautam Buddh Nagar
201308
1BHK - 61.78 smt. (665sqft.)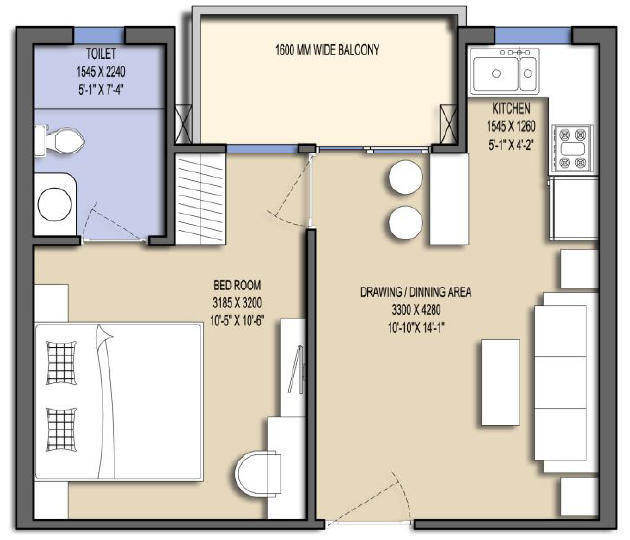 2BHK - 92.9 smt. (1000 sqft.)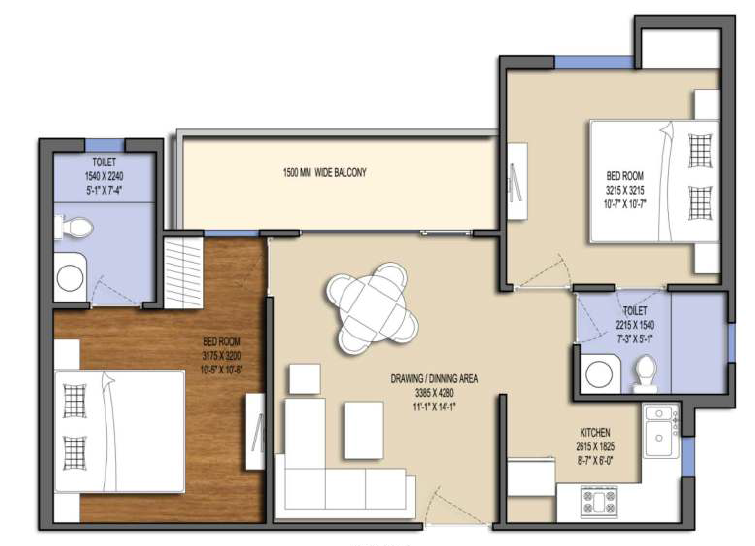 3BHK - 171.8 smt. (1850sqft.)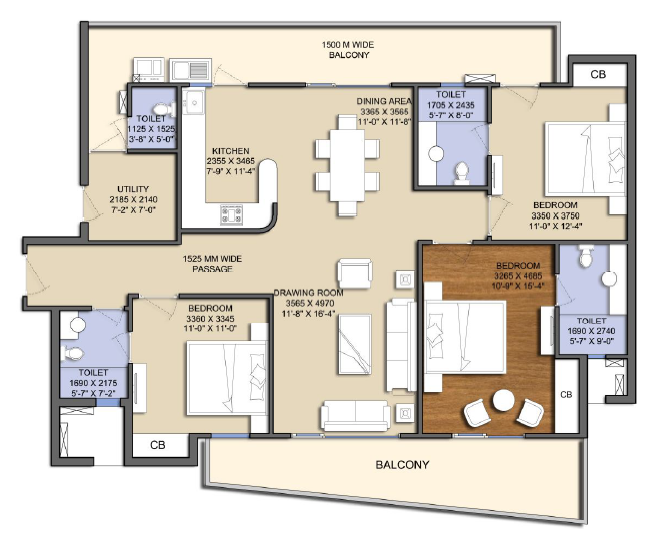 3BHK (2) - 132.38 smt. (1425sqft.)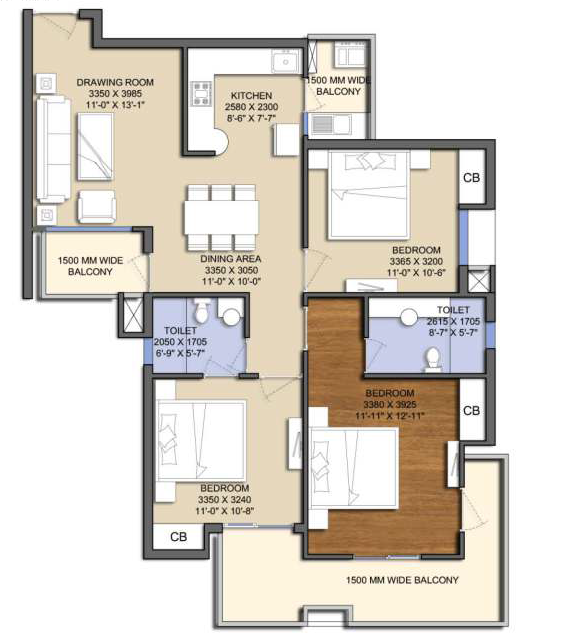 3BHK (3) - 179.76 smt. (1935sqft.)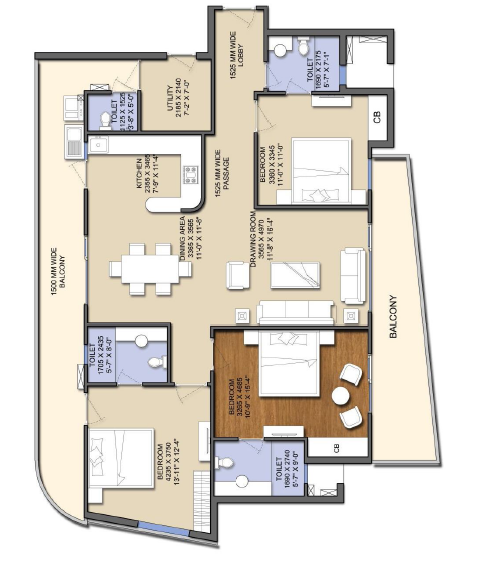 | | | | | |
| --- | --- | --- | --- | --- |
| S.No. | Type of Unit | Super Area (in smt.) | Super Area (in sqft.) | Usable Area (in sqft.) |
| 1. | 1BHK | 61.78 | 665 | 480 |
| 2. | 2BHK | 92.9 | 1000 | 757 |
| 3. | 3BHK | 171.8 | 1850 | 1699 |
| 4. | 3BHK | 132.38 | 1935 | 1770 |
Payment plans
Booking Amount Rs 100000.00
Balance of 10% in 10 days.
Then balance as per detailed offer letter.
Other Charges
Parking at actuals. *
Power Backup
Architect Certificate for 8 Towers.
Construction status certificates as on March-2018
Construction status certificates as on October-2017
Construction status certificates as on 20-07-2017
Construction status certificates as on 01-10-2016
Construction status certificates as on 23-07-2016
Construction status certificates as on 31-12-2015
Construction status certificates as on 30-09-2015
KMP Report on Jewar Airport & area
We are pleased to share detail Kundli Manesar & Palwal (KMP) report forwarded by our Esteem Member Mr. Manoj Kumar, who is working in UP Irrigation Department, on Jewar Airport and its Impact on development of 65,000 Hectors Area and Real Estate.

The report besides mentioning that this Airport is Booster Shot for Reality Sector, also indicates huge all round development, that is being planed. This seconds the KPMG report that this area would be one of the top Infra Projects not only in India, but also in world.

The report enclosed also mentions NCR and Delhi Airport Fact Sheet along with Connectivity To Jewar Airport & on Dedicated Freight Corridor (DFC).

The above report also mentions about 65,000 Hectors Development, which is planned & will have Education City-2000 acres, Cyber City-475 Acres, Bio Sciences City 1375 acres, Medi City 625 acres, Fashion City 1360 acres, Entertainment City 865 acres, World Trade City 659 Acres, Dry Port City 720 acres, Leather City 500 acres & Leisure City 1875 acres.

The Report also has track map of Regional Oriental Rail Corridor & Map of 139 Kms Expressway connecting Palwal, Khurja & Rewari. Further please note that this report re-endorses the assessment note of Mr. Sitaram Lomaror, Honorary Secretary, COAL MINES OFFICERS ASSOCIATION OF INDIA.
See KMP Report
Project Info & Approvals
Our Builders RERA Registration No. - UPRERAPRJ3125
*
The pictures, designs, floor plans, specifications and amenities , lay out etc all are provided by builder at his sole responsibility. IPESAS ltd, nor its office bearers are responsible for any changes, deviations etc and will not be held liable for same.